If you don't play the game, you can (and should) skip this post and all the following Legacy posts completely. You can peek if you want of course. And just to warn you, legacy posts are image heavy (I mean it! 60 pics or more), except for this one that is just an intro post. They will hopefully tell the story of how my founder (the first created Sim) goes from poverty and hunger and builds an empire of riches that lasts 20 generations.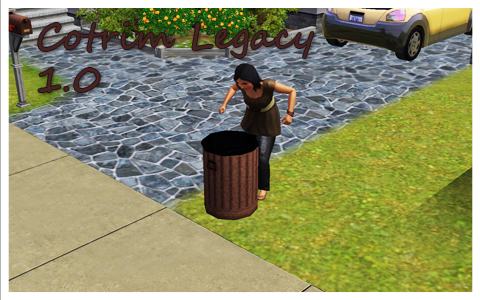 This is a legacy based on Rags to Riches: A Billionaire Legacy rules found
here
. Basically you have to start from nothing but the rags on your back. First, you move to an empty lot with a teenager (you have to make an adult tag along, but then you delete it using cheats) and set your money to zero (use familyfunds cheat). You have to find a way to save money but you can't have a part-time job and you can't plant a garden. Once you have saved enough money you have to repay the computer (the lot is like a loan from the bank - after you make enough money to repay the bank, you use the family funds cheat again to reduce your money by the lot value), and only after that you can start saving the money to build your house (minimum of two rooms - specs to the first house found in the link). Only after you have built your house that you are allowed to get a job and start gardening.
Let me tell you, it's a HUGE challenge. I almost gave up so many times it's ridiculous. But I have prevailed. So far…
So I present to you the Cotrim Legacy. I promise this time I've worked harder. I have started two legacies before but computer problems have prevented me from continuing after chapter 1. My game is pretty advanced already and I just have to find the time to edit the pics and create the posts.
( The Cotrim Legacy Intro Post )